Updated:
A few years ago, my skin was the worst it's ever been — I had closed comedones all over my forehead and painful cystic acne along my chin and jaw. I had heard good things about Korean skincare but didn't know much about it. So I started researching how to create a Korean skincare routine for acne-prone skin.
I quickly grew frustrated and overwhelmed. Most of the Korean skincare routines you can find online involve twenty or more products and take several hours (Who has time for that?!).
But my skin was so bad that I felt desperate to find a solution.
Through trial and error, and many, many Amazon orders, I figured out how to create an easy Korean skincare routine with only 10 or so steps.
Which is why I want to walk you through my super simple Korean skincare routine for oily acne-prone skin, which doesn't have a lot of steps or cost a lot of money.
Why I love Korean skincare for acne
I love Korean skincare products for fighting acne because they're gentle, inexpensive, effective, and infinitely customizable. In short, I love them because they work.
Since beginning my Korean skincare journey, my skin has gone from oily and acne-ridden to dewy and clear. As a result, I'm so much happier and more confident.
Here are my recommended products and Korean skincare steps for oily skin. These products can also be integrated into a Korean skincare routine for combination skin, which is what I have.
How to create a Korean skincare routine for oily skin:
---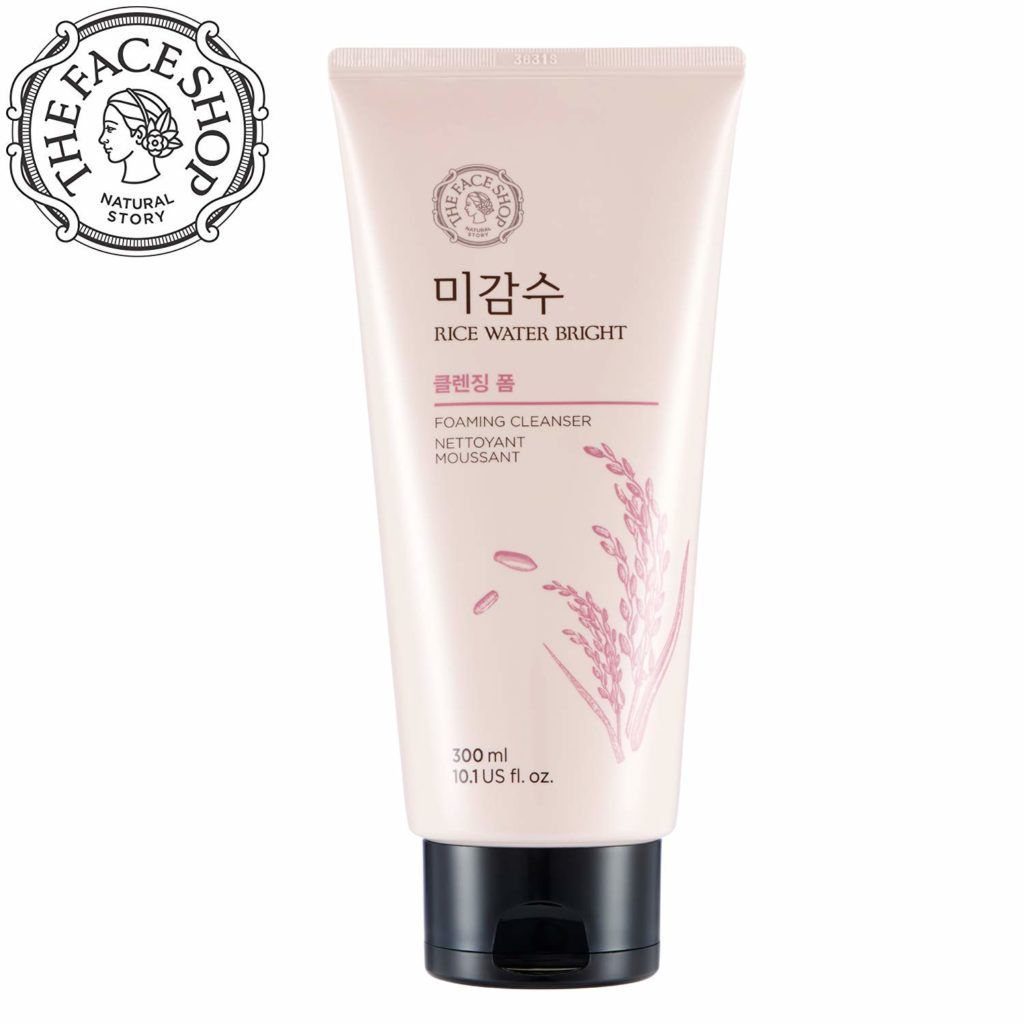 Step 1 – Foaming Cleanser
In the morning, cleanse with a gentle foaming cleanser.
I recommend The Face Shop Rice Water Bright Cleansing Foam which has a low pH, meaning it's gentle and won't strip your skin of its natural moisture.
---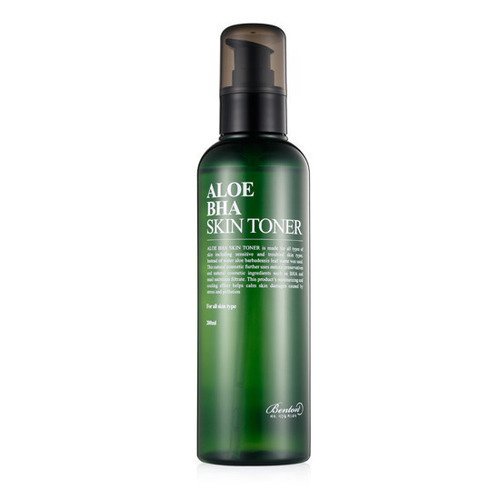 Step 2 – BHA Toner
After cleansing, prep the skin with toner, which preps the skin for moisturizer by making it easier to penetrate.
The best Korean toner for oily acne-prone skin will have BHA (Beta Hydroxy Acid), which helps get rid of blackheads and whiteheads.
I recommend the Benton BHA Skin Toner with Aloe, which is excellent for clearing up closed comedones and clogged pores.
---
Step 3 – Snail Moisturizer
This may sound strange, but the best Korean moisturizers for combination skin or oily skin will definitely have snail essence.
Snail moisturizers are popular in K-beauty because they pack a punch; snail extract contains elastins, proteins, hyaluronic acid, and glycolic acid, all of which firm and plump the skin.
I recommend the Benton Snail Bee High Content Cream for maximum hydration and anti-aging.
Tip – make sure to moisturize your neck, and décolletage, not just your face!
---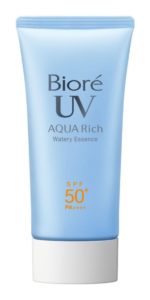 Step 4 – Sunscreen
Sunscreen is SO important for anti-aging. And yes, you need it even if you have a fifteen-minute commute and work in an office. I recommend wearing it every day.
My favorite is the Biore Aqua Rich Sunscreen, which is light, hydrating, and has SPF 50.
---
Step 5: Oil Cleanser (Evening)
In the evening, use an oil cleanser to remove makeup, sunscreen, and dirt. Surprisingly, oil cleansers are fine for people with combination/oily skin to use.
I recommend the Skinfood Black Sugar Perfect Cleansing Oil, which removes makeup in seconds and smells incredible.
Tip – If you need addtional help removing stubborn eye makeup, use the Banila Clean It Zero Sherbert Cleanser.
---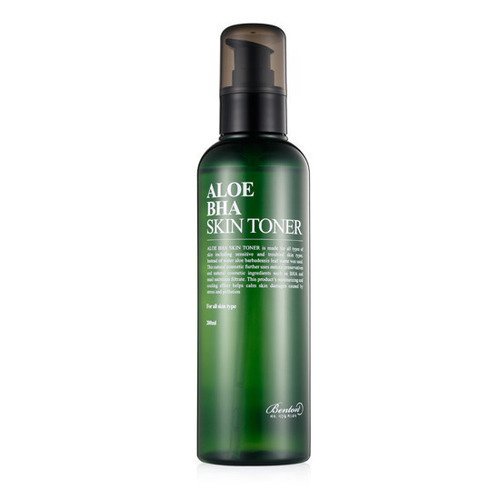 Step 6: BHA Toner
After cleansing at night, apply a BHA toner again. This will help prep the skin for moisturizer.
Again, I recommend the Benton BHA Skin Toner with Aloe.
Tip – The best way to apply toner is with cotton pads. I love these ones from Japanese brand MUJI, which are made of gentle, unbleached cotton.
---
Step 7: Heavy-duty Moisturizer
In the evening, use a heavier moisturizer to moisturize the skin as much as possible during the night.
I recommend the Yu-Be Moisturizing Skin Cream, which is what climbers use on Everest – it's incredible.
---
Step 8: Hydrating Eye Cream
Use a hydrating eye cream to moisturize under your eyes at night. The skin under the eyes is the first part of the face to show visible signs of aging, so it's important to keep it hydrated.
I recommend the Mizon eye cream which contains my favorite Korean skincare ingredient, snail essence.
---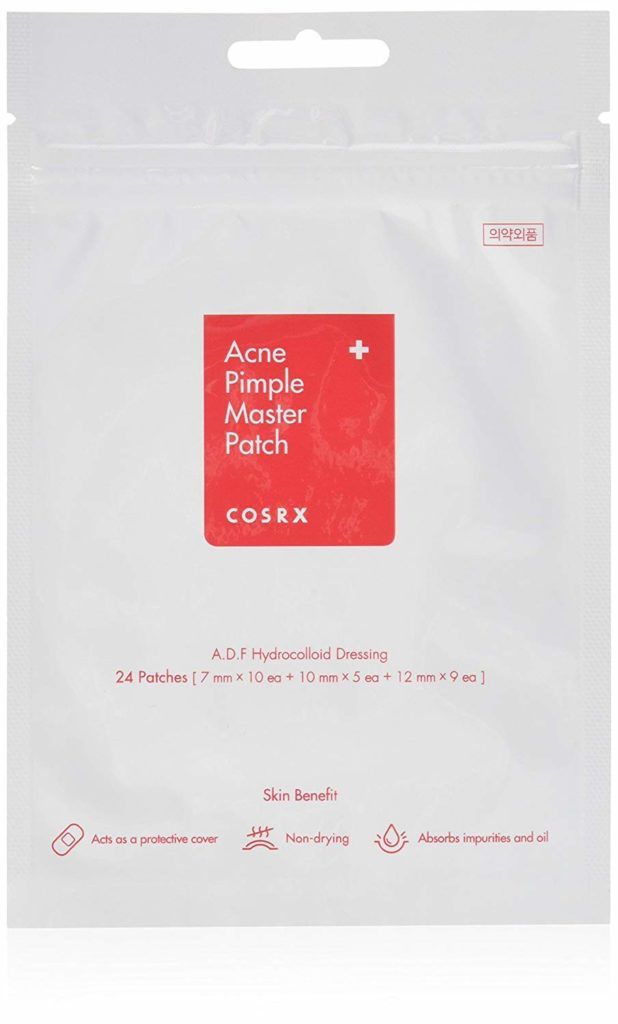 Step 9: Acne Patches
If you have an active blemish, use an acne patch. All you do is place the acne patch on top of the active blemish, and they absorb pus, oil, and fluid from the pimple site. Tip – they work best if you've already popped the pimple.
I recommend the Cosrx Acne Pimple Master Patches for clearing up pimples fast.
---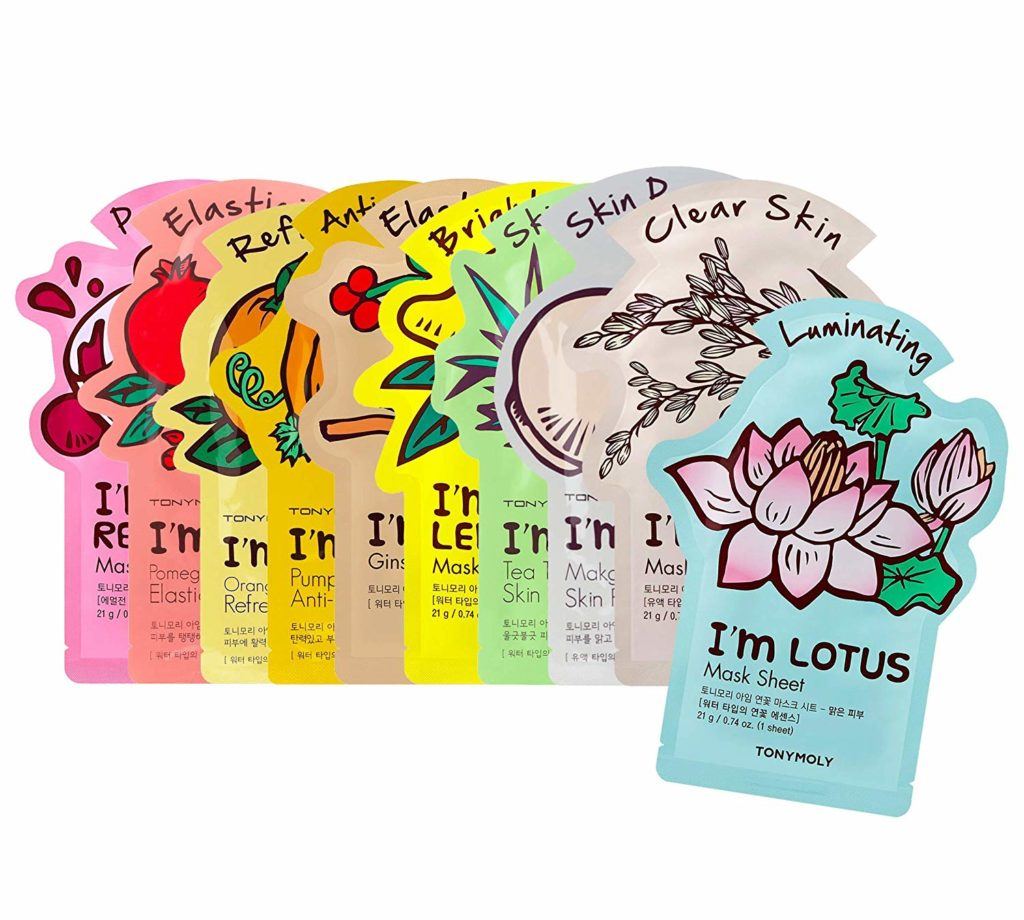 Step 10: Sheet Mask
Once a week or so, use a sheet mask to treat your skin.
I recommend the TONYMOLY sheet masks because they treat a variety of skin concerns. My favorite is the TONYMOLY red wine mask, which reduces the appearance of enlarged pores.
---
What not to do in your Korean skincare routine
1) 🚫Don't skip sunscreen – Nothing ages the skin faster than the sun. So either stay out of it or apply sunscreen with SPF 30 or more.
1) 🚫Don't rely on makeup for sun protection – Even if your foundation has SPF, you're not applying it thick enough for it to substitute as sunscreen. See this New York Times article for more information.
3) 🚫Check ingredient lists for whitening agents. Some Korean skincare products contain bleaching agents that whiten the skin. Check for bleaching agents before buying.
4) 🚫Don't use a moisturizer that comes in a tub. If you have acne-prone skin, don't use a moisturizer that comes in a tub. Because your fingers come in contact with the tub, it's easy to spread bacteria.
5) 🚫If you have cystic acne, remember you may need more than topical products. Many women combat cystic or hormonal acne by taking birth control, spironolactone, or antibiotics (I've found cutting out peanuts works wonders). Know that you may need several additional Korean skincare steps for acne of the cystic or hormonal variety.
6) 🚫Don't squeeze 'blackheads'. You know those gross black pores on your nose? They're (usually) not blackheads! They're sebaceous filaments and their size is based on genetics, like your pores. If you squeeze them you could end up with burst capillaries.
7) 🚫Do not put lemon juice, baking soda, or sugar on your face. Just because something is natural does not mean it belongs on your face. Lemon juice has a pH of 2. This is highly acidic! Do NOT use sugar either – the jagged edges of sugar crystals will tear your skin. And baking soda has a pH of 9, which is WAY too alkaline for your skin.
---
Korean skincare for acne prone skin FAQ
Why should you use a low-PH cleanser?
The skin's acid mantle (the skin's thin, protective coating) has a pH level of 4-5, which is slightly acidic. In order to maintain the skin's natural pH level, it's best to use a cleanser with a similar pH.
The pH scale goes from 0-14. Battery acid has a pH value of 0 (VERY acidic), water has a pH of 7 (neutral), and household ammonia has a pH balance of 11 (alkaline).
If you use a cleanser that is too alkaline, it damages the skin's acid mantle. Symptoms of a disrupted acid mantle include dryness, tightness, excessive oil, and sensitivity.
Tip – You can test your cleanser's pH level with pH indicator strips.
What's the difference between AHAs and BHAs?
AHA (Alpha Hydroxy Acid) and BHA (Beta Hydroxy Acid) are both acids that serve different purposes.
Basically, it boils down to this:
If you have aging, sun-damaged, or dry skin, use an AHA toner like this one.
If you have oily or acne-prone skin, use a BHA toner like this one. It's is the best Korean toner for acne-prone skin I've found, and my all-time favorite toner for closed comedones. If you want to use Korean skincare for whiteheads or blackheads, use this.
To learn more about the difference between AHAs and BHAs, see this skincare forum on Reddit.
What's the best way to get rid of closed comedones?
Closed comedones are small under-the-skin bumps that usually form as a result of using skincare or beauty products that are occlusive. Occlusive basically means pore-clogging – they seal off the top layer of skin, trapping bacteria underneath.
The best moisturizer for closed comedones isn't actually moisturizer – it's a toner or solution with one of the following ingredients: benzoyl peroxide, salicylic acid, glycolic acid, or BHA. A BHA toner like this one is a must in any skincare routine for closed comedones.
What's the difference between SPF 15, 30, 50, etc.?
Fun fact – the SPF numbers attached to sunscreen are fractions. For example, SPF 15 allows 1/15 UVB rays to pass through to your skin, SPF 30 allows 1/30 UVB rays to pass, and so on.
That's why there isn't a big difference between SPF 30 and SPF 50 – the former protects you against 97% of UVB rays, the latter against 98%.
Are all Korean skincare products high-quality?
No. Just because a product is Korean doesn't mean it's good. Some are gimmicky but useless, i.e. this adorable snail moisturizer that does nothing.
That being said, the best Korean skincare routine will definitely make use of snail essence — so definitely consider integrating it into your routine.
What about using Retin-A or retinol?
Retin-A is the best anti-aging product on the market. It's prescription-only and can be very expensive (or very cheap) depending on your insurance. It's basically a cream with vitamin A that makes your skin cells regenerate so quickly they don't have time to age or create acne.
One of my biggest pet peeves is that many women use products with retinol and think they're getting all the benefits of prescription Retin-A. They're not. Retinol has about 1% of the strength of prescription Retin-A.
Know that prescription Retina-A can be difficult to use. It can make the skin extremely dry, if over-used. I use generic Retin-A (Tretinoin) and apply a pea-sized amount right before bed. The trick is to always use moisturizer beforehand and to use a very small amount.
Also, if you're using a prescription Retin-A, you must wear sunscreen, as Retin-A makes the skin much more sensitive to UVA and UVB rays.
---
Other resources for learning about Korean skincare:
Asian Beauty – A super useful Asian beauty forum on Reddit. It has the best advice I've found on how to create a basic Korean skincare routine, with lots of K beauty before and after pictures.
Fifty Shades of Snail – My favorite Korean skincare blog. Fiddy (the owner of the blog), taught me so much about the best Korean skincare for acne-prone skin. She's amazing!
Skincare Addiction – An incredible Reddit forum with tons of useful skincare advice (not just Korean).
---
So there you have it! Everything you ever wanted to know about my Korean skincare routine.
Tell me about your skincare routine! Do we use any of the same products? Have you tried any Korean ones?
---
Disclosure – this blog is based on my personal experience, and is NOT a substitute for any advice given to you by your dermatologist.
This post may have affiliate links, which means I may receive commissions if you choose to purchase through links I provide (at no extra cost to you). Please read my disclosure for more info.