Updated:
A lot of readers have asked me about what living in Kampala is like. So here is a little about my daily life here!
But first, some background – in January I quit my job in Boulder, Colorado, to move to Uganda. I live in Kampala, the capital and economic hub of the country, where I work as the marketing manager of a food delivery company. Without further ado!
So, ready to find out what living in Kampala, Uganda, as an expat is really like? Here's what a typical day looks like for me.
As a warning, my life is not all that interesting Monday through Friday. A girl's gotta work!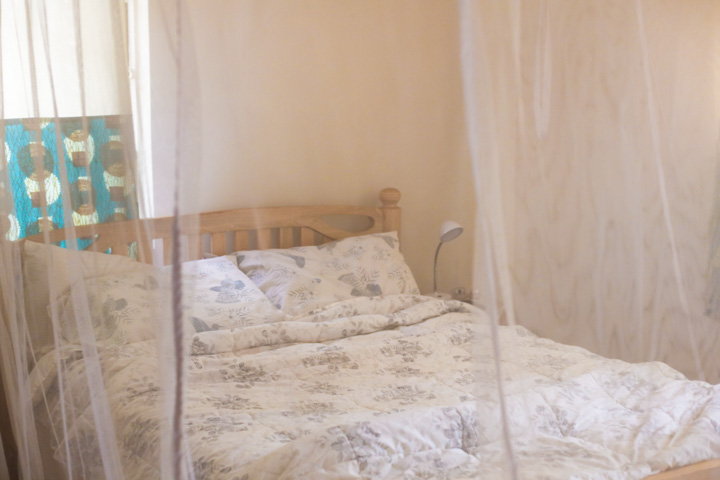 8:00 After hitting snooze once or twice, I roll out of bed. First item of business? Coffee, obvs.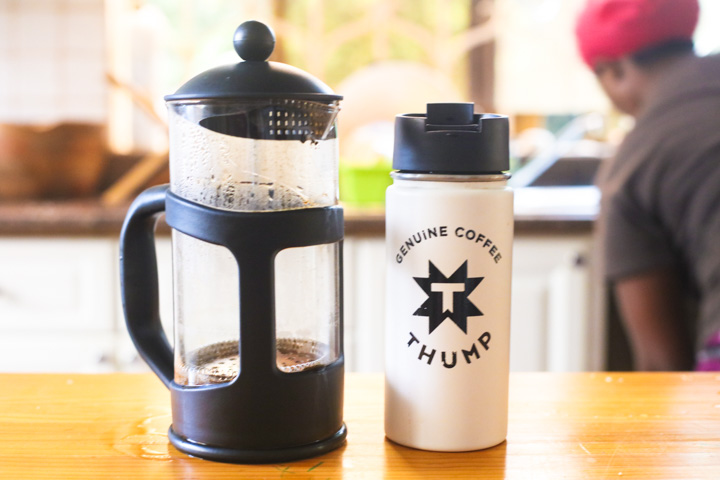 My Thermos says THUMP, not TRUMP, FYI
8:20 After some much-needed caffeine, I sit down with my aunt and uncle for breakfast. Our housekeeper makes breakfast Monday – Friday. Today it's eggs, toast, and a smoothie.
In Uganda, It's common for expats to employ a full-time housekeeper, who typically charge $150 or so per month. Our housekeeper is named Rachel and she's the best – we hang out together and listen to music when I work from home.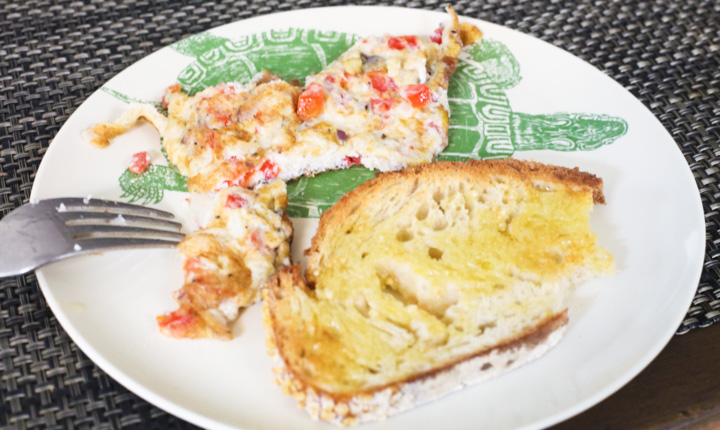 8:40 I head back upstairs to shower. It's always a gamble if there will be hot water or not, though I swear taking cold showers has made my hair shinier. At least that's what I tell myself, ha.
After my shower, I do my make-up, a.k.a. I apply sunscreen and eyebrow gel. In Uganda it's just too hot to put on a full face of makeup on the regular. Nooo thanks.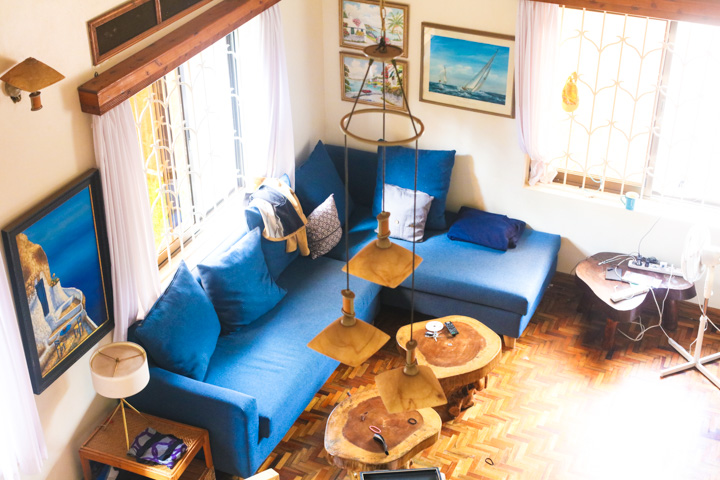 9:00 Today's a work-from-home day so I sit down at my desk downstairs.
9:25 Welp, scratch that – the power's gone out. Unfortunately, this is a common occurrence – the power usually goes out once or twice a week.
Wifi not working, I decide to head to a café. I ask David, our security guard, to call me a boda boda, which is a Ugandan motorcycle taxi. Boda bodas are how most people get around Kampala as they're plentiful and inexpensive – most rides cost only a dollar or two.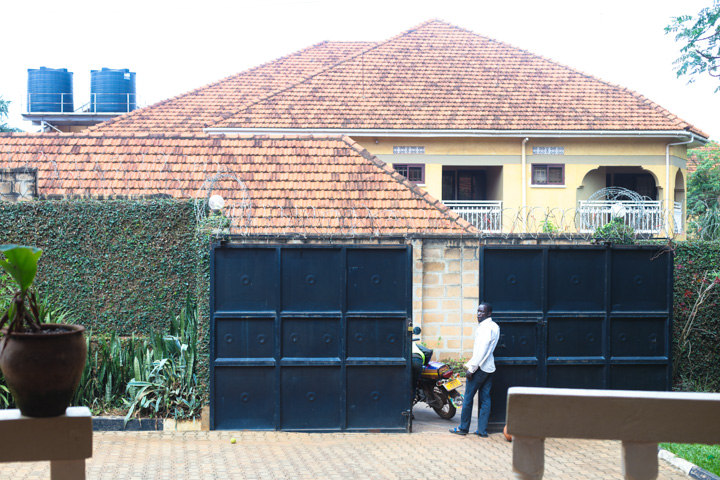 While I'm waiting, I snap a few pics of our puppies Shaka and Z. We recently adopted them from the Uganda Society for the Protection and Care of Animals. They're a handful, but very cute.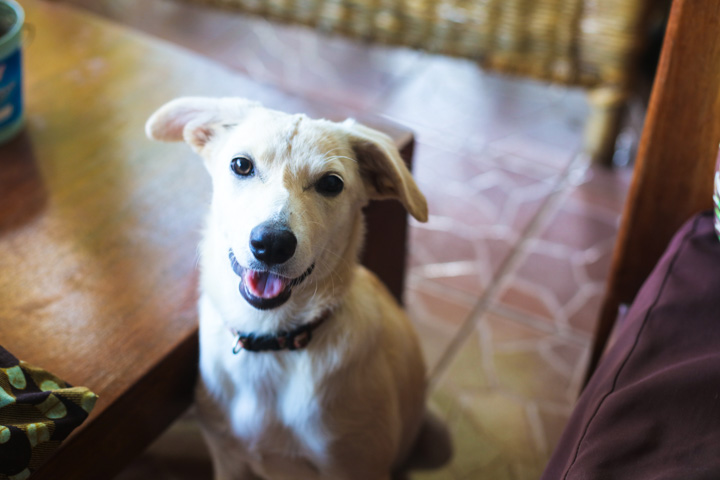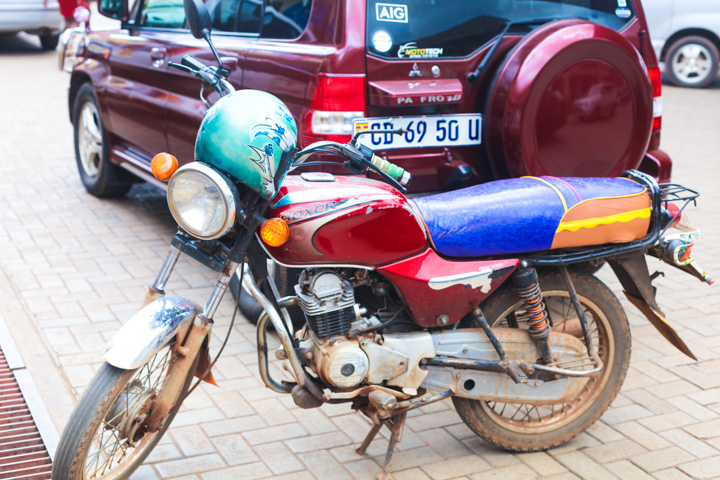 A typical boda boda
9:45 We arrive at the café and I pay the driver 5,000 Ugandan shillings ($1.40 USD). This is actually more than most people would pay but I'm kind of a softie. Plus I never have change.
I start work (again) and order my second coffee of the day. The only problem is the café wifi logs me out every thirty minutes – ugh.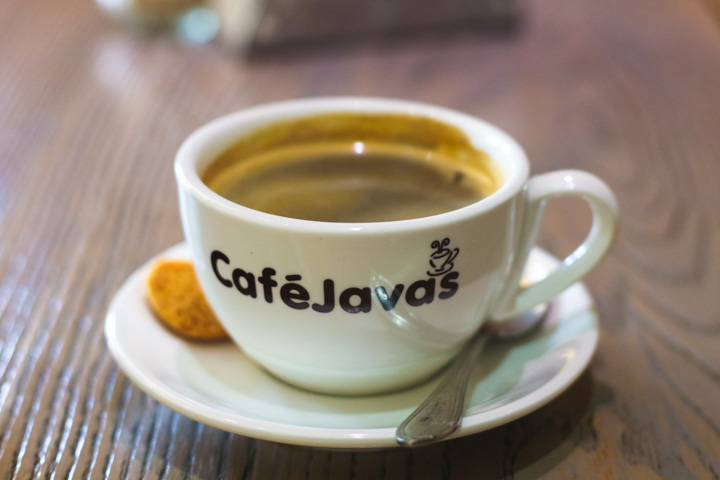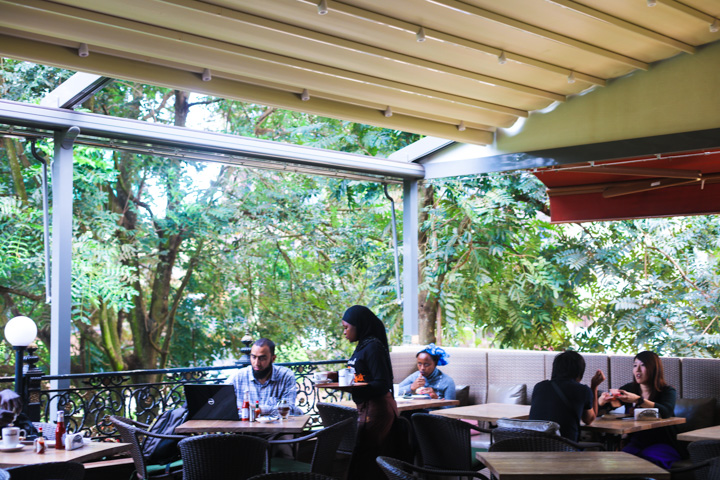 Around noon, I order a Cobb salad. Recently I've been trying to be healthy but it's hard in Uganda – carbs are very much de rigeur here.
Over lunch, I chat with a Ugandan woman at the next table. She laughs when I timidly ask for the wifi password for the seventh time. "You must be more forceful! Watch how I do it."
I tell her I don't want to be a demanding foreigner and she laughs again. "It's fiiiiine," she says.
2:15 By this point I'm so fed up with the wifi I head to the office, which I generally avoid as it's on the top floor and about 700 degrees.
I hail another boda boda and hop on. There's honestly nothing I love more than riding on the back of a boda while listening to music (Lorde today) and observing everything around me.
As usual in Kampala, it's a beautiful, 80-degree day, with puffy white clouds and blue skies.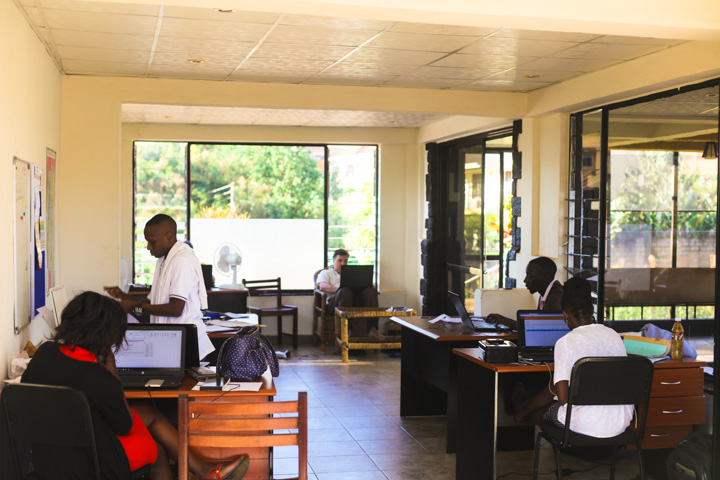 My office in Kampala, where eight people work. Our headquarters in Nairobi is much larger and has fifty employees.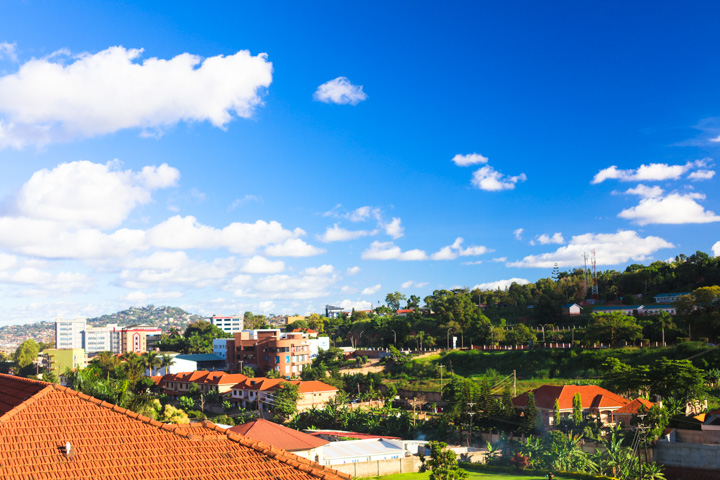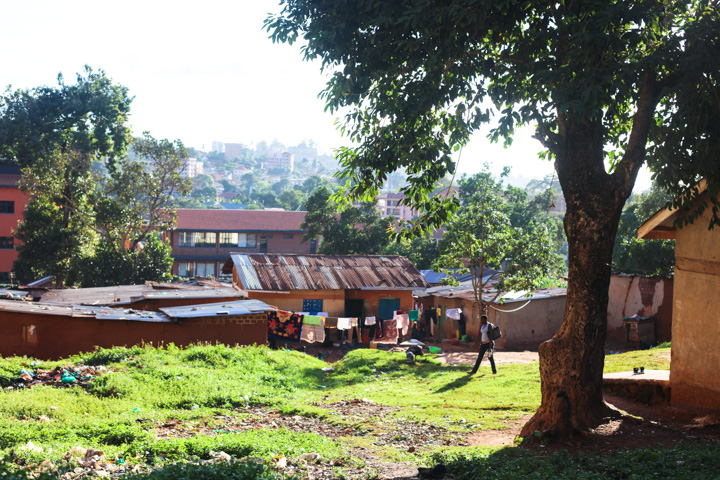 6:00 I work until six, and then walk home with Z, who my uncle brought to the office. Luckily, it's a quick walk – I only live about fifteen minutes from the office.
We walk home through a shantytown near our house, where around 400 people live. The kids who are crazy adorable, interchange between saying, 'A DOG!' and 'A MZUNGU!" (Mzungu means foreigner or white person.) I wave at them and they reply, ""OW AH YOUUU?" So cute.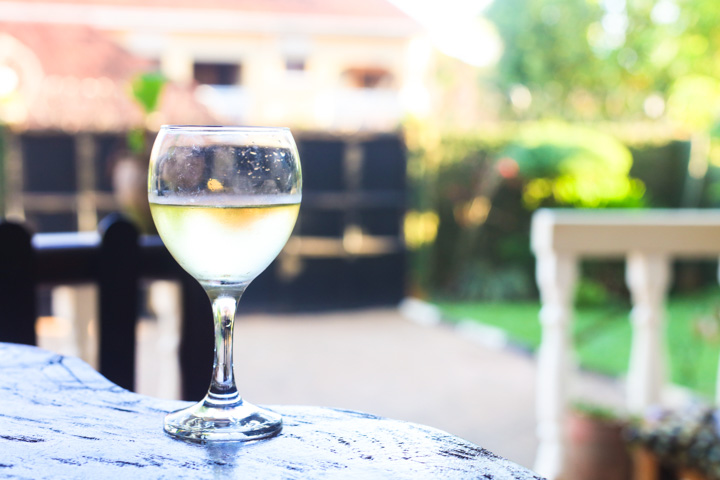 6:15 I get home and the power is still out. Sheesh. So I grab my book and pour myself a glass of South African box wine which tbh is kind of my lifeblood here.
7:30 My aunt and uncle get home. It's getting too dark to read so I light some candles on the porch and chat with my aunt and uncle. I love evening in Uganda because of all the night sounds; I hear crickets, hawks, and frogs in the distance.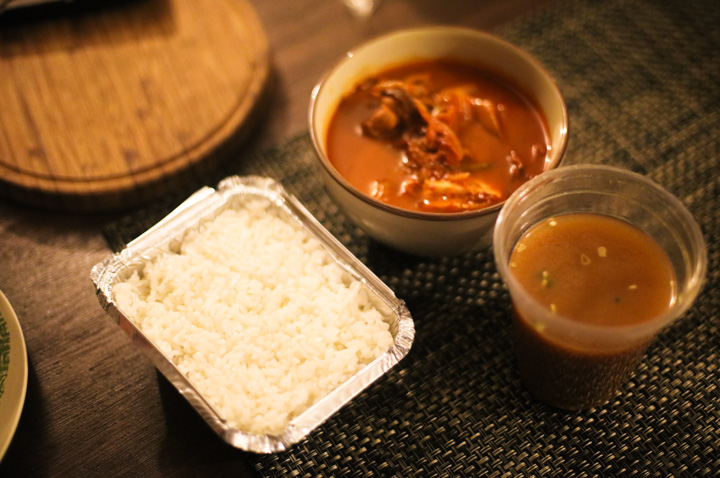 8:45 Good news. The power is back on AND our delivery is finally here. My aunt and uncle ordered sushi but I got kimchi stew. Yum.
9:00 After dinner I retire to my room and work on my blog for a few hours. God, it's good to have wifi.
A few things to note about living in Kampala:
In Uganda, you have to be patient. Sometimes there's no wifi or hot water; you just have to deal with it.
It's rare to find a restaurant or bar that accepts credit cards – cash is king here.
Living in Kampala is not as cheap as you would think. While labor is cheap (i.e. housekeepers, guards, boda drivers), things like rent, utilities, electronics, and imported goods are expensive.
And finally (and perhaps surprisingly), you can get any food you want in Kampala: Korean, Ethiopian, Japanese, Indian… you can find almost anything.
P.S. You may also like:
Safari in Uganda at Murchison Falls National Park
My First Impressions of Uganda
The Perfect Itinerary for Murchison Falls, Uganda
Rhino Trekking at Ziwa Rhino Sanctuary in Uganda
What surprises you most about living in Kampala? Most of my friends seem to be most surprised that it's so green!
This post may have affiliate links, which means I may receive commissions if you choose to purchase through links I provide (at no extra cost to you). Please read my disclosure for more info.